16251 Bandy Canyon Road, 
Escondido, CA 92025
From Los Angeles:
Take I-5 South to exit 51B for Vista Way/CA-78
Turn right onto N Broadway/State Route 78 E
Turn left onto E Washington Ave
Turn right onto N Ash St
Continue onto CA-78 E/San Pasqual Valley Rd
Turn right onto Bandy Canyon Rd
Drive 2.2 Miles To Arrive At The Bandy Canyon Ranch Gate on the left
From Downtown San Diego:
Take I-15 North towards Los Angeles
Take exit 26 for W Bernardo Dr/Pomerado Rd
Turn right onto Pomerado Rd
Take the 1st left onto Highland Valley Rd
Turn left onto Bandy Canyon Rd
Drive 2.3 Miles To Arrive At The Bandy Canyon Ranch Gate on the right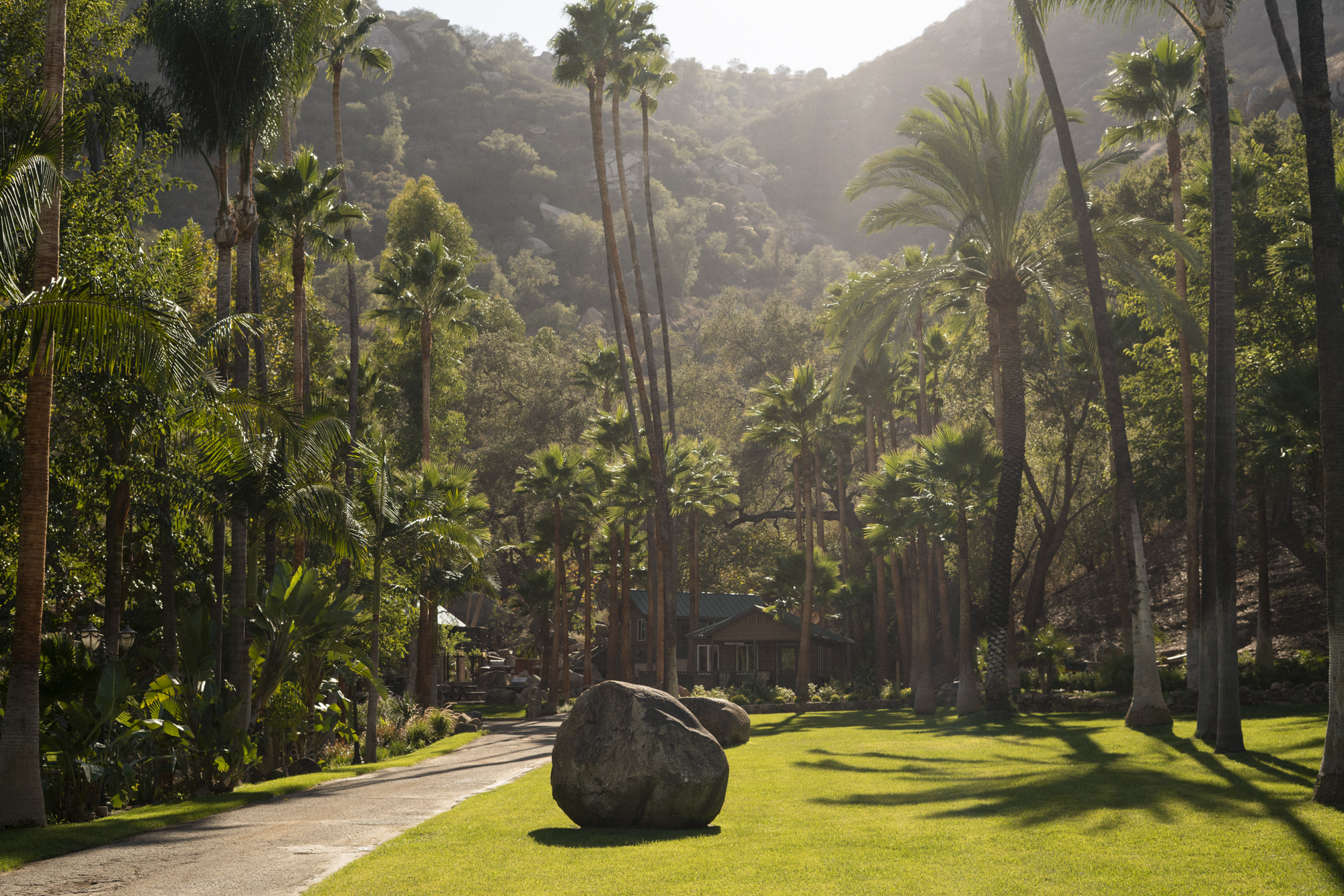 The Ranch at Bandy Canyon is tucked away in the heart of San Pasqual Valley. This Lush mountain range offers natural beauty with plenty of activities to pair with it. From hiking and running trails, to some of the most beautiful viewpoints San Diego has to offer, fun is right at your doorstep. Local Businesses have made this valley a perfect getaway, The San Diego Zoo & Wild Animal Park offers a fun filled day for the entire family, being just down the street from Bandy Canyon Ranch makes this destination a definite add to any itinerary. For some Adult time, we recommend visiting San Pasquals local wineries, enjoy a great atmosphere along with some of the best local grown wine for the perfect evening outing.
For the adventurous ones!
San Diego Zoo & Wild Animal Park:
The San Diego Zoo is a 100-acre wildlife park and home to over 12,000 rare and endangered animals, representing more than 650 species and subspecies. Located just north of downtown San Diego in Balboa Park, the Zoo is also an accredited botanical garden, caring for more than 700,000 individual plants, including a prominent curated assemblage of close to 13,000 specimens, representing 3,100 species. Guests are invited to take part in exciting educational experiences and create lasting memories, while supporting San Diego Zoo Wildlife Alliance's conservation efforts worldwide.
San Diego Archeological Center:
The San Diego Archaeological Center is a nonprofit curation facility and museum where visitors can learn the story of how people have lived in San Diego County for the past 12,000 years. Our museum is located in the picturesque San Pasqual Valley in Escondido, one mile east of the San Diego Safari Park. In addition to its role as a museum, the Center serves as an education and research facility and is the only local organization dedicated to the collection, study, curation and exhibition of San Diego County's archaeological artifacts.
The Vineyard at Escondido Golf Course:

Located just north of beautiful Lake Hodges in North County San Diego, bordering the award-winning boutique Orfila Vineyard and Winery in the San Pasqual Valley agricultural preserve, The Vineyard at Escondido is approximately 30 minutes north of San Diego, just 5 minutes off Interstate 15. Our spectacular David Rainville-designed layout, exceptional tournament facilities, and friendly service make us one of San Diego County's best public golf facilities.
Maderas Golf Club:
Tucked within the rolling hills of northern San Diego, Maderas Golf Club exceeds expectations with personal-touch service and unparalleled course conditions. Minutes from downtown, yet a complete escape to the quiet confines of a pristine natural setting, a truly unique golf experience awaits.
San Dieguito River Park:
More than 65 miles of trails of every level are open year-round for day use free of charge. Most trails are open to hikers, bikers, and equestrians. The backbone multi-use trail – the Coast to Crest Trail – extends from the ocean at Del Mar to the San Dieguito River's source on Volcan Mountain near Julian. Today, we have 49 miles of the planned 71 miles of the Coast to Crest Trail completed. In addition, over 20 miles of auxiliary trails within the River Park are open. Auxiliary trails are not part of the Coast to Crest Trail, and may have limited use regulations which will be clearly noted.
Fun places to explore locally
Espinosa Vineyards & Winery:

The Espinosa Winery is a boutique, family-owned operation with very limited production. With focus on quality wines made from locally grown fruit and from highly regarded regions in the State of California. With a background in microbiology and a love for all things delicious, owner Roberto Espinosa uses science and intuition to craft small-lot single-vineyard wines.  If you are a wine aficionado or just enjoy wine, they woud love to meet you
Highland Valley Vineyards:
Highland Valley Vineyards is a boutique micro winery perched on the edge of beautiful Highland Valley and San Pasqual Valley in the San Diego foothills. On the hillside vineyards, they grow Bordeaux variety grapes and together with other fruit carefully selected, hand style robust red wines.
Mi Guadalajara Restaurant:
This family-owned restaurant was established in 1982, with traditional Mexican roots from Guadalajara, Mexico. Nothing but the best place to enjoy fine Mexican cuisine in Escondido, California. bringing cultural tradition and the wonderful flavors of our cuisine to you. Their menu includes popular Traditional Mexican Food dishes like: Enchiladas, Carne Asada, Burritos, Mexican Seafood, Steak Ranchero, Quesadillas, Machaca, Carnitas, and dozens of dishes more!
Cordiano Winery & Pizzeria:
Nestled in the hills of Highland Valley in North County San Diego, you'll find Cordiano Winery, a family-owned and operated vineyard that takes pride in the craftsmanship of quality wines and of the labor practiced for ages in the old country. The winery is a lifelong dream realized; a reflection of the love and passion of its proprietors, Gerardo and Rosa Cordiano.