As the seasons change, our ranch comes alive with a plethora of new and exciting features that are just waiting to be explored. If you're seeking an unforgettable summer getaway, look no further. From a reimagined check-in experience to a blossoming landscape that has evolved since winter, we're thrilled to invite you to uncover the hidden gems at our ranch. Your new journey is filled with vibrant vineyards, freshly renovated cottages, blooming flowers, and encounters with majestic monarchs, birds, and other creatures. If relaxation by the pool is more your style, we've got you covered with our pool cabanas offering fridges and storage. The scoop on Bandy Canyon Ranch's summer delights awaits—let's dive in!
Updated Check-In Experience
Embark on your Bandy Canyon Ranch adventure with our brand-new check-in experience—a gateway to the wonders that await you. The heart of our ranch, now adorned with a fresh and inviting interior, sets the tone for your stay from the moment you arrive. We invite you to step into a world of beauty and efficiency as you engage with our revamped check-in process. Aesthetically pleasing and thoughtfully designed, this space encapsulates the essence of the ranch and marks the beginning of an unforgettable journey. Don't miss the chance to witness the captivating transformation—it's time to experience firsthand the beauty of our new check-in area.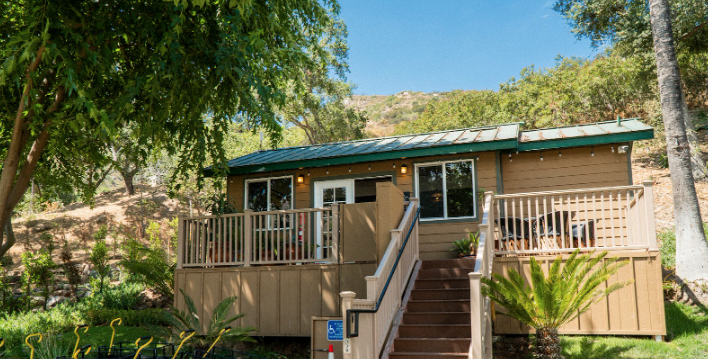 Explore the New Gift Shop and Apparel
Step into a world of style and comfort at Bandy Canyon Ranch's all-new gift shop and apparel haven. Discover a treasure trove of fashion-forward delights, including an assortment of new shirts, cozy hoodies, and yoga mats, all awaiting your perusal. Whether you're seeking the perfect outfit for your ranch adventures or a stylish reminder of your stay, our collection has you covered. Elevate your wardrobe with our curated selection of fashion essentials that perfectly capture the spirit of the San Pasqual Valley. Come explore, and leave with a piece of the ranch's allure that you can wear and cherish for years to come.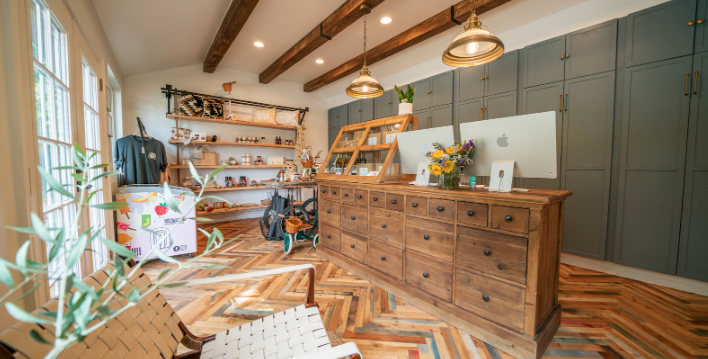 Blossoming Landscapes Since Winter
Since the cold winter season, the landscapes of Bandy Canyon Ranch have undergone a breathtaking transformation. As the sun's warm touch breathes life into the valley, the once-dormant vistas now burst forth in an explosion of color and vitality. Witness nature's artistry as blooming flowers paint the scenery with their vibrant hues and lush foliage carpets the grounds. The ranch's dedication to nurturing and cultivating its surroundings shines through, creating a tapestry of beauty that celebrates the changing seasons. Journey through the passage of time and marvel at the lush canvas that nature herself has painted across the hills and meadows since the quiet embrace of winter.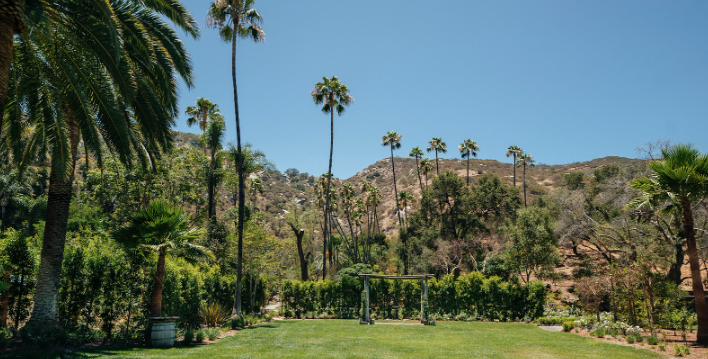 Vibrant Vineyards in Full Bloom
In the sunny San Pasqual Valley, our vineyards at Bandy Canyon Ranch are alive and kicking. With summer here, the vines are covered in leaves and grapes are popping up everywhere. Take a walk through the rows, and you'll see the vines swaying in the breeze, with flowers getting ready to turn into tasty grapes. The colors and smells all mix together, making the vineyards a lively and beautiful place to explore. It's a wonderful sight that captures the essence of the season and adds extra magic to your visit.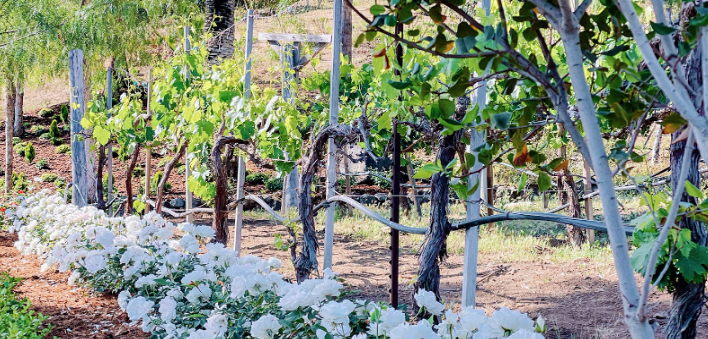 Rediscovering Renovated Cottages
Step into a world of renewed charm as you rediscover our freshly renovated cottages at Bandy Canyon Ranch. These cozy abodes have received a modern makeover while staying true to the rustic allure that defines our ranch's aesthetic. The inviting fusion of contemporary updates and authentic ranch vibes creates a unique and comfortable haven for your stay. Imagine unwinding in a space that effortlessly marries modern conveniences with the timeless charm of the ranch. From upgraded amenities to carefully curated design elements, our renovated cottages are a reflection of the thoughtful attention we've poured into making your experience truly exceptional. Click here to book your stay now and be a part of this unforgettable journey!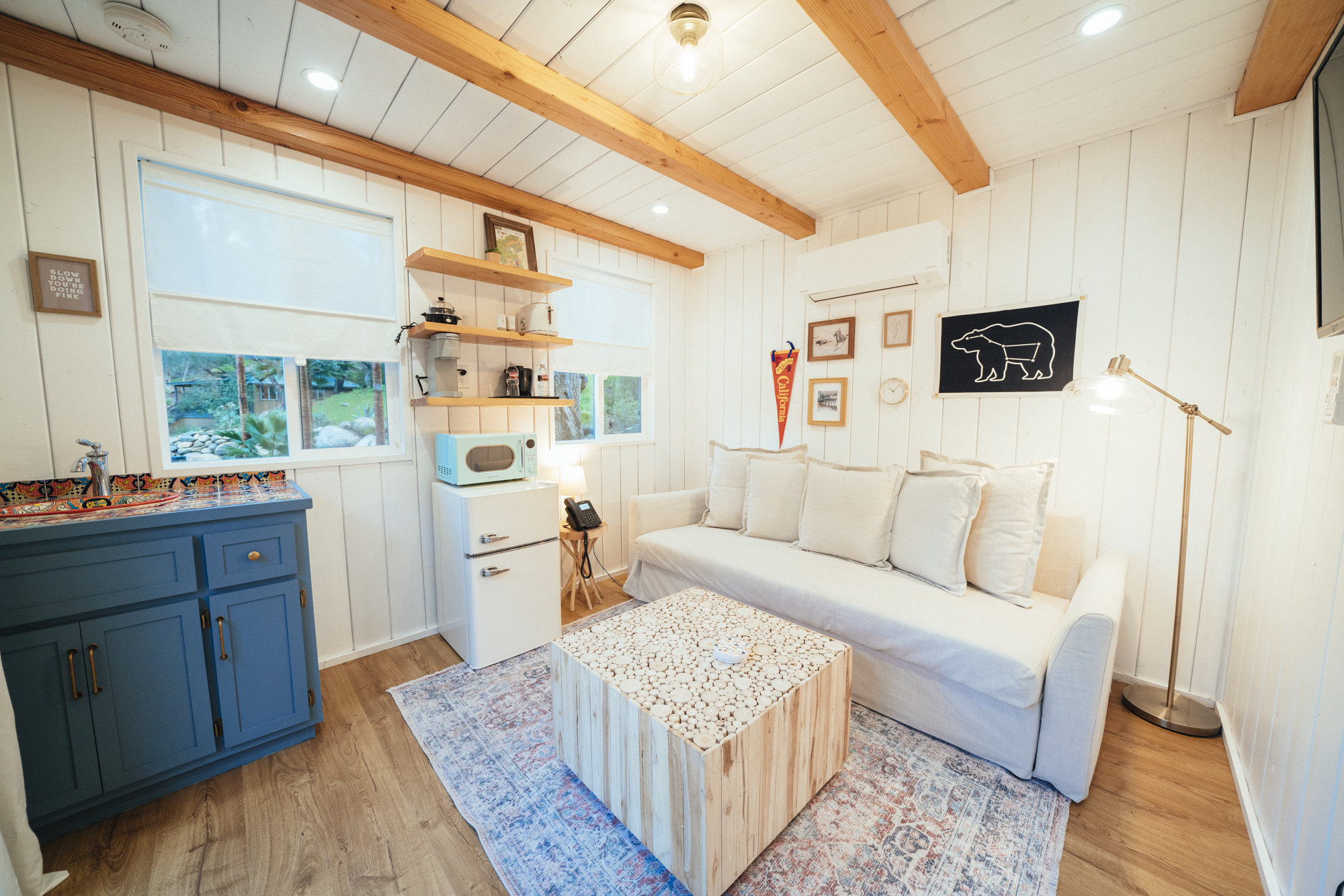 Burst of Color: Super Blooming Flowers and Beyond
Get ready to be amazed by a burst of colors at Bandy Canyon Ranch! Our super blooming flowers are in full swing, filling the landscape with vibrant shades that are hard to believe. Walk through this explosion of colors and you'll feel like you're in a dream. It's not just about the flowers though – it's a chance to dive into a world of beauty and excitement. These blossoms aren't here for long, so don't miss the chance to see the ranch in all its colorful glory.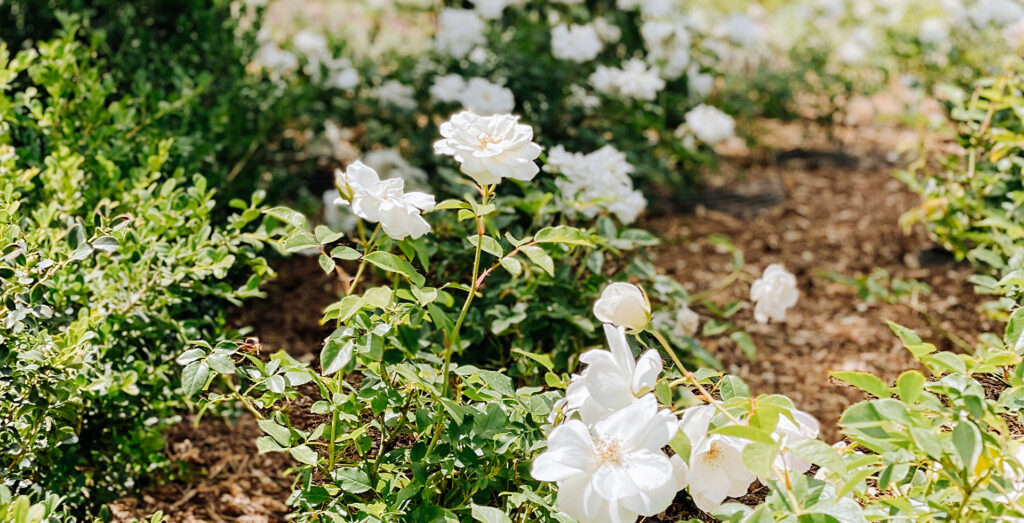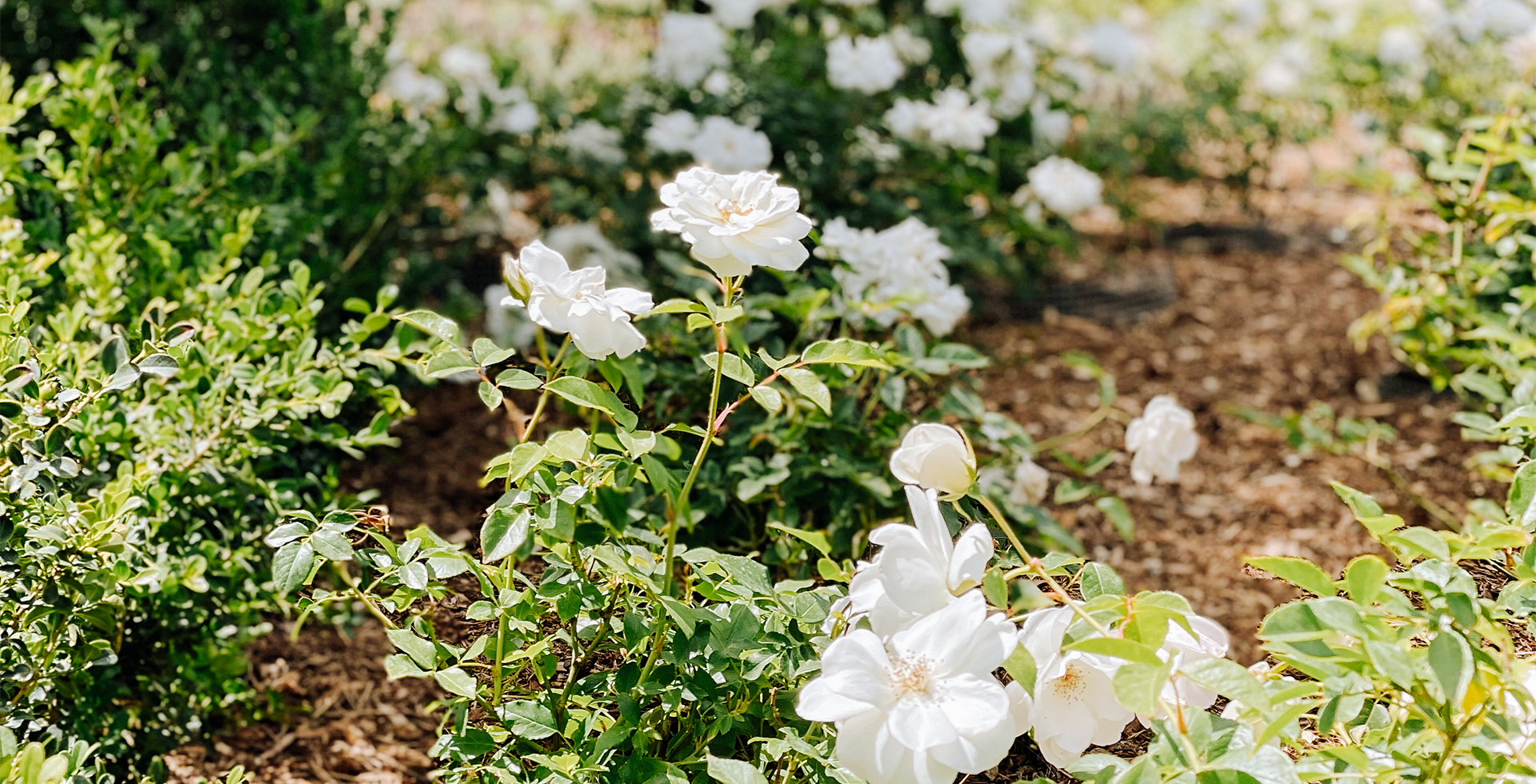 Wildlife Encounters: Butterflies, Birds, and More!
Get ready to meet some cool animals at Bandy Canyon Ranch! From butterflies to birds and more, there's a whole bunch of wildlife waiting to say hi. Keep your eyes peeled for colorful wings and chirping friends as you explore the ranch. It's a chance to get up close and personal with nature's best. So, grab your binoculars and get ready for some wild encounters!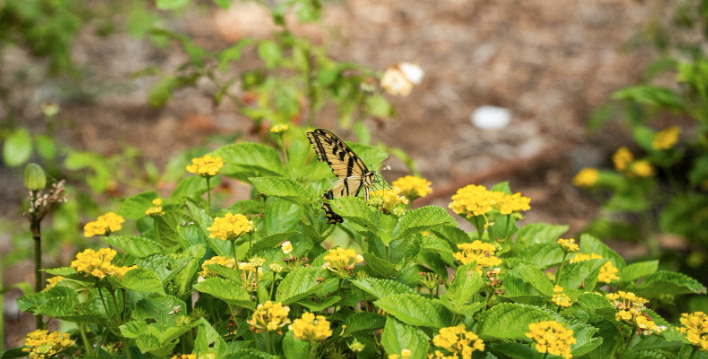 Relaxation by the Pool: Pool Cabana Features with Resort Pass
Looking for a relaxing day by the pool? We've got you covered at Bandy Canyon Ranch! With our Day Passes for up to 2 people, you can enjoy all the amenities, including a private premium cushioned daybed. Plus, we've got you snacking covered with complimentary chips, pretzels, cookies, and candy. If you're looking to take it up a notch, check out our food and beverage packages. Ready to unwind? Just click here to book your single day getaway through ResortPass and dive into a day of relaxation and fun with our amenities.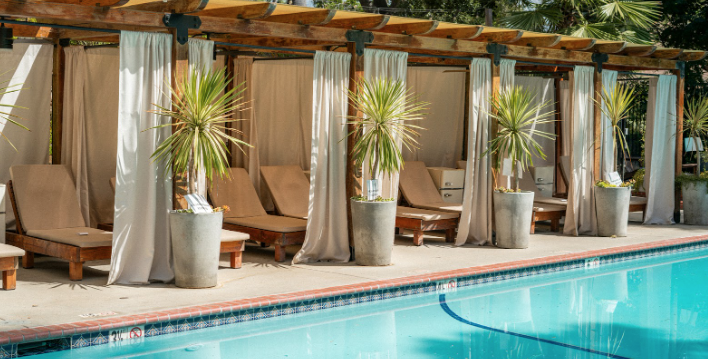 As you wrap up your journey through Bandy Canyon Ranch's summer lookbook, we hope it's ignited your excitement for an amazing getaway. Whether it's the colorful landscapes, the lively vineyards, or the cozy cottages that caught your eye, our ranch offers a taste of the season's best. From watching wildlife to chilling by the pool, there's something special for everyone.
Visit our
website
or give us a
call today
to book your stay and join us at Bandy Canyon Ranch. Don't let these moments slip away – be a part of our story and create memories that'll stay with you. Your adventure awaits, so don't wait any longer.