Welcome to Bandy Canyon Ranch, where you can experience the perfect blend of tranquility, nature, and luxury with our glamping offerings. Whether you're seeking a peaceful getaway or a chance to immerse yourself in the beauty of the outdoors, our canyon sky domes are exactly what you need. Situated in the picturesque San Pasqual Valley of Escondido, California, our 144-acre ranch offers a rustic retreat that caters to all.
At Bandy Canyon Ranch, you can indulge in the serene ambiance of peaceful meadows and be captivated by awe-inspiring canyons. Our glamping accommodations provide a unique blend of modern amenities and a close connection with nature. Enjoy the convenience of our nature camping showers and take a refreshing dip in our inviting pool. With a range of activities and amenities available, there's something for everyone to enjoy on our ranch. So, escape the hustle and bustle of everyday life and embark on an unforgettable glamping adventure at Bandy Canyon Ranch.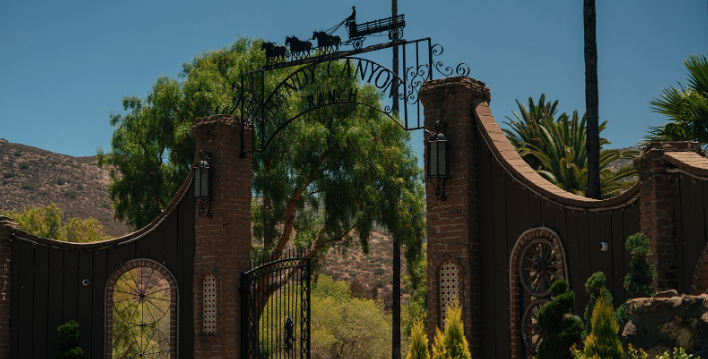 Glamping, short for "glamorous camping," is a modern and luxurious approach to traditional camping. It combines the beauty of outdoor living with the comfort and amenities of a high-end accommodation. Glamping allows you to immerse yourself in nature while enjoying the convenience of cozy beds, private bathrooms, and often even Wi-Fi access. It's an ideal option for those who desire a unique outdoor experience without compromising on comfort and style.
Our canyon sky domes, set to elevate glamping to new heights, are not yet available but are coming soon! These unique structures will provide an unparalleled experience of sleeping under the stars while enjoying the comfort of a luxurious dome. The transparent ceiling of the sky dome will offer breathtaking views of the night sky, allowing you to stargaze from the comfort of your own bed. During the day, the domes will provide a panoramic view of the surrounding natural beauty, from peaceful meadows to stunning canyons. Be among the first to experience the perfect blend of nature and luxury by signing up for the waiting list here at Bandy Canyon Ranch, and prepare for an unforgettable glamping adventure when the sky domes arrive.
Glamping Experience at Bandy Canyon Ranch
When you choose to embark on a glamping adventure at Bandy Canyon Ranch, you'll be treated to an exceptional experience that combines the best of nature and comfort. Our accommodations include luxury tents and cozy cabins, each thoughtfully designed to provide a unique and inviting atmosphere. Inside, you'll find comfortable beds, high-quality linens, and modern amenities to ensure a restful night's sleep. The private bathrooms and showers add an extra touch of convenience, allowing you to freshen up after a day of outdoor exploration. Outside, you can relax in the outdoor seating areas or gather around the fire pits to share stories and create lasting memories.
In addition to the inviting accommodations, Bandy Canyon Ranch offers a range of amenities and activities to enhance your glamping experience. Immerse yourself in the breathtaking natural beauty as you explore the hiking and nature trails that wind through the ranch's 144 acres. For an unforgettable adventure, embark on a horseback riding excursion that allows you to traverse the picturesque landscape. If relaxation is your goal, take a dip in the pool or soak in the hot tub while soaking up the serene atmosphere. With dining options available on-site, you can savor farm-to-table meals and enjoy barbecue nights or campfire cooking. Your glamping experience at Bandy Canyon Ranch is sure to be a blend of luxury, adventure, and unforgettable moments amidst nature's splendor.
Exploring San Pasqual Valley
Nestled within the enchanting San Pasqual Valley, Bandy Canyon Ranch offers a gateway to a myriad of captivating experiences. As you step foot onto this 144-acre ranch, you'll find yourself immersed in a world of natural beauty and adventure. Explore the lush hiking trails that meander through picturesque meadows and awe-inspiring canyons, providing breathtaking vistas at every turn. For a truly unforgettable experience, saddle up and embark on a guided horseback riding excursion, traversing the scenic landscape under the expert guidance of experienced wranglers.
Back at the ranch, relaxation awaits. Unwind by the inviting pool, basking in the serenity of the surroundings, or indulge in a rejuvenating soak in the hot tub while marveling at the clear night skies above. With on-site dining options, you can treat your taste buds to farm-to-table meals crafted from fresh, local ingredients, tantalizing your senses and adding a culinary flair to your glamping adventure. Bandy Canyon Ranch seamlessly blends the allure of nature with the comforts of luxury, providing an immersive experience that will leave you with lasting memories of your time spent in the San Pasqual Valley.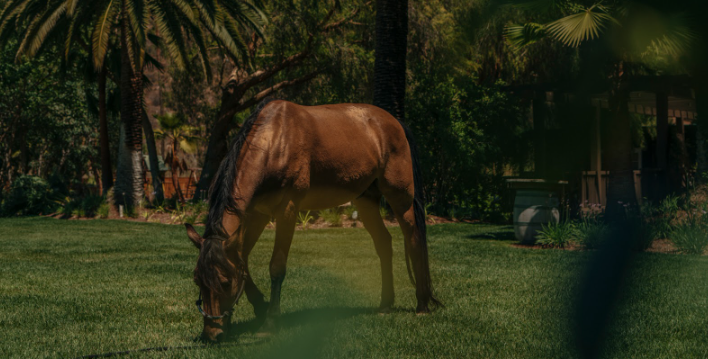 When it comes to dining at Bandy Canyon Ranch, get ready for a unique and mouth watering experience centered around the barbecue. The ranch boasts a dedicated BBQ area where you can channel your inner grill master and cook up delicious meals. Whether you're sizzling up steaks, grilling fresh vegetables, or enjoying a classic outdoor barbecue, the open-air setting adds a touch of rustic charm to your dining experience. Gather around the fire pits, share stories, and create unforgettable memories while savoring the flavors of perfectly cooked barbecue dishes.
While the focus at Bandy Canyon Ranch is on the BBQ area, if you're looking to explore dining options beyond the ranch, the nearby area of Escondido offers a range of restaurants to satisfy your culinary cravings. From cozy cafes to gourmet eateries, you'll find diverse cuisine options to suit different tastes. Sample local specialties, indulge in international flavors, or discover hidden culinary gems in the vibrant dining scene of Escondido. Whether you choose to enjoy the barbecue delights at the ranch or venture out for a culinary excursion, your taste buds are in for a treat during your stay at Bandy Canyon Ranch.
Tips for a Memorable Stay
To ensure a memorable stay at Bandy Canyon Ranch, here are some helpful tips to enhance your glamping experience. Firstly, make sure to pack essentials such as comfortable clothing, sturdy shoes for outdoor activities, and appropriate layers to accommodate changing weather conditions. Additionally, don't forget to bring items like sunscreen, insect repellent, and a reusable water bottle to stay hydrated during your adventures on the ranch.
Secondly, take advantage of the ranch's amenities and plan your activities in advance. Familiarize yourself with the available options such as hiking trails, horseback riding, and pool access. Consider making reservations or scheduling activities ahead of time to ensure availability and to make the most of your stay. Also, don't hesitate to seek recommendations from the friendly staff at the ranch who can provide insights and suggestions based on your interests.
Lastly, while enjoying the ranch's natural surroundings, it's important to be respectful of the wildlife and the ranch environment. Observe any guidelines or safety precautions provided by the ranch staff to ensure your own well-being and to preserve the natural beauty of the surroundings. Familiarize yourself with emergency contact information and be prepared to follow any instructions in case of unforeseen circumstances. By keeping these tips in mind, you'll have a truly memorable and enjoyable experience during your stay at Bandy Canyon Ranch.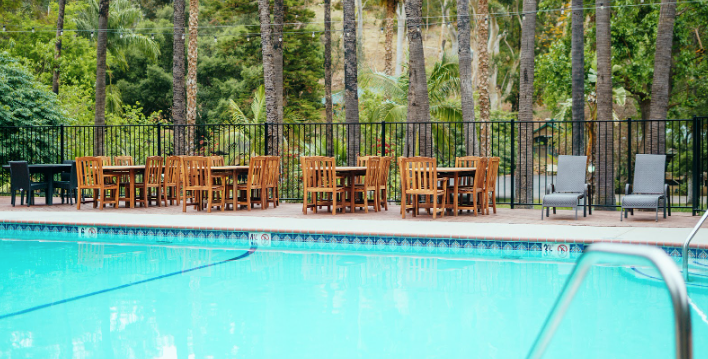 In conclusion, Bandy Canyon Ranch offers an exceptional glamping experience in the beautiful San Pasqual Valley of Escondido. With luxury tents, cozy cabins, and a range of amenities, you can enjoy the perfect blend of nature and comfort during your stay. Explore the ranch's hiking trails, go horseback riding, or simply relax by the pool and soak in the tranquil atmosphere. The barbecue area adds a special touch to your dining experience, and nearby Escondido offers additional dining options to satisfy your culinary desires.
To embark on a truly memorable glamping adventure at Bandy Canyon Ranch, visit our website or call today to learn more about our accommodations, amenities, and availability. Our friendly staff will be happy to assist you in planning your stay and ensuring that every moment of your time at Bandy Canyon Ranch is unforgettable. Don't miss out on this opportunity to experience the charm and beauty of San Pasqual Valley in a luxurious and nature-filled setting.